The 5th iTKD Instructors' Conference



24 & 25th June 2017

Timetable: here

This 5th Instructors conference is once again a balance of physical and workshop style sessions. The conference is being held at the amazing Distinction Hotel & Conference Centre - with huge training areas and 70 rooms booked ready for your registration.
The conference is open to Instructors and Assistant Instructors.
ANNOUNCING TWO VERY SPECIAL GUESTS:   
Grand Master Pablo Trajtenberg (IX dan)
(President of the ITF)

and Mr Gastón Casero (V Dan)

And the presentation of the ITF Harmony Program.
The developers of the program, Grand Master Trajtenberg and Mr Gastón Casero will present the ITF Harmony Course for the first time to New Zealand Instructors. The Harmony Program is an innovative new system of teaching Taekwon-Do to senior members of our community. It is something some clubs may consider introducing, or at the least instructors will learn new ways of teaching the senior age group.
"In this Program we have attempted to overcome all possible limitations that senior persons may have, protecting them from any possible injury while incorporating a wide range of exercises focused towards harmony between body and mind."
Grand Master Trajtenberg will also honour us with a TKD training session not to be missed! And of course the conference will include other interesting sessions and workshops - a must for all instructors and assistant instructors.
NB: Attendance at this conference qualifies instructors and assistant instructors for a further two years under the ITFNZ regulations.
The conference will also host a senior dan grading.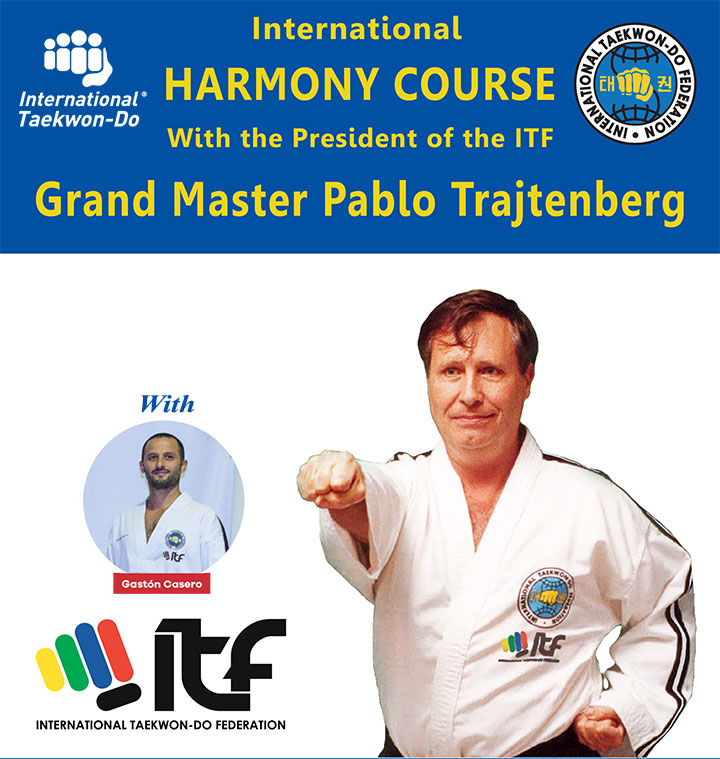 ALL THE DETAILS

The Conference is being held at the Distinction Hotel in Rotorua. It's a chance to get away for the weekend and live it up. There is also the option to stay off-site and pay for the conference only. The cost below includes the entire weekend package including the Conference fee, accommodation, meals and special dinner
Conference charges (Conference and accommodation paid together)

Twin share

$380

Twin share deluxe

$400

Single Room

$520

Single room deluxe

$560

Conference only

$210

---

Spouse rate
(Please tell us which of the following you require in the "Other info" section of the registration form)

If you and your spouse are attending please book a single room

Cost for Spouse staying on site and attending Dinner

$100

Cost of Spouse staying on site but not attending Dinner

$50

---
---