Central Region
Sunday 21st June 2020
Southern Cross Taekwon-Do Academy, Gymnasium Complex, Te Wananga o Aotearoa, Centennial Drive, Palmerston North
See who went »
Auckland North
Saturday 4th July 2020
Warrior TKD
198 Marua Road
Ellerslie, Auckland
See who went »

Wellington
Sunday 12th July 2020
Newlands Hall
212 Newlands Road
Newlands, Wellington
See who went »

Counties Manukau
Sat 24th October 2020
Venue: 60 Sir William Avenue, East Tamaki, Auckland
Doors open 8.30am
Host: Counties Manukau
Apply Now »


NB The course fee must be paid in full online and no less than seven days prior to the course before applications can be accepted.


An administration fee of $30.00 will be charged on all cancellations with less than 24 hours notice.
Instructor Induction Training Course
more info »

Practical Course for new Instructors.

It is for blue belts and above of all ages. This is a requirement for anyone grading to 1st dan or above.

This course is designed to help get you started in instructing or assisting with instructing. 


This is a Practical Training Course and can only be attended once you pass the theory part on-line.
This must be completed at least one week prior to the practical course.
Dress: Dobok
Cost: $65 (10% family discount)
Times: 9am - 1 pm
Bring: A snack, notebook, pen & sparring gear.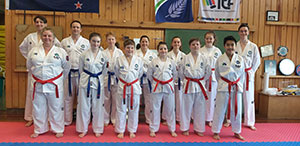 Central Region - June 2020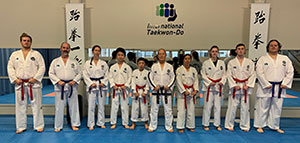 Auckland- July 2020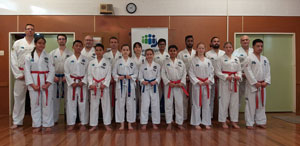 Wellington- July 2020
This course us a Class B Event* »