Central Region
Sunday 21st June 2020
Southern Cross Taekwon-Do Academy, Gymnasium Complex, Te Wananga o Aotearoa, Centennial Drive, Palmerston North
See who went »
Auckland North
Saturday 4th July 2020
Warrior TKD
198 Marua Road
Ellerslie, Auckland
See who went »

Wellington
Sunday 12th July 2020
Newlands Hall
212 Newlands Road
Newlands, Wellington
See who went »

Midlands
Sat 17th October 2020
Venue:
Tauranga Martial Arts Academy.
154 1st Avenue, Tauranga 3110
Host
Ms Rosemary Pettit and Mr Terrence Gouw
NB The course fee must be paid in full online and no less than seven days prior to the course before applications can be accepted.


An administration fee of $30.00 will be charged on all cancellations with less than 24 hours notice.
Instructor Induction Training Course
more info »

Practical Course for new Instructors.

It is for blue belts and above of all ages. This is a requirement for anyone grading to 1st dan or above.

This course is designed to help get you started in instructing or assisting with instructing. 


This is a Practical Training Course and can only be attended once you pass the theory part on-line.
This must be completed at least one week prior to the practical course.
Dress: Dobok
Cost: $65 (10% family discount)
Times: 9am - 1 pm
Bring: A snack, notebook, pen & sparring gear.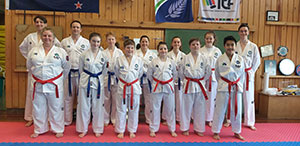 Central Region - June 2020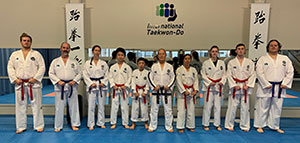 Auckland- July 2020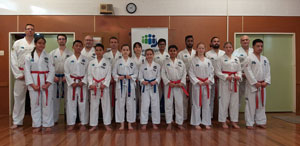 Wellington- July 2020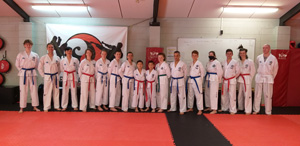 Tauranga- October 2020
This course us a Class B Event* »